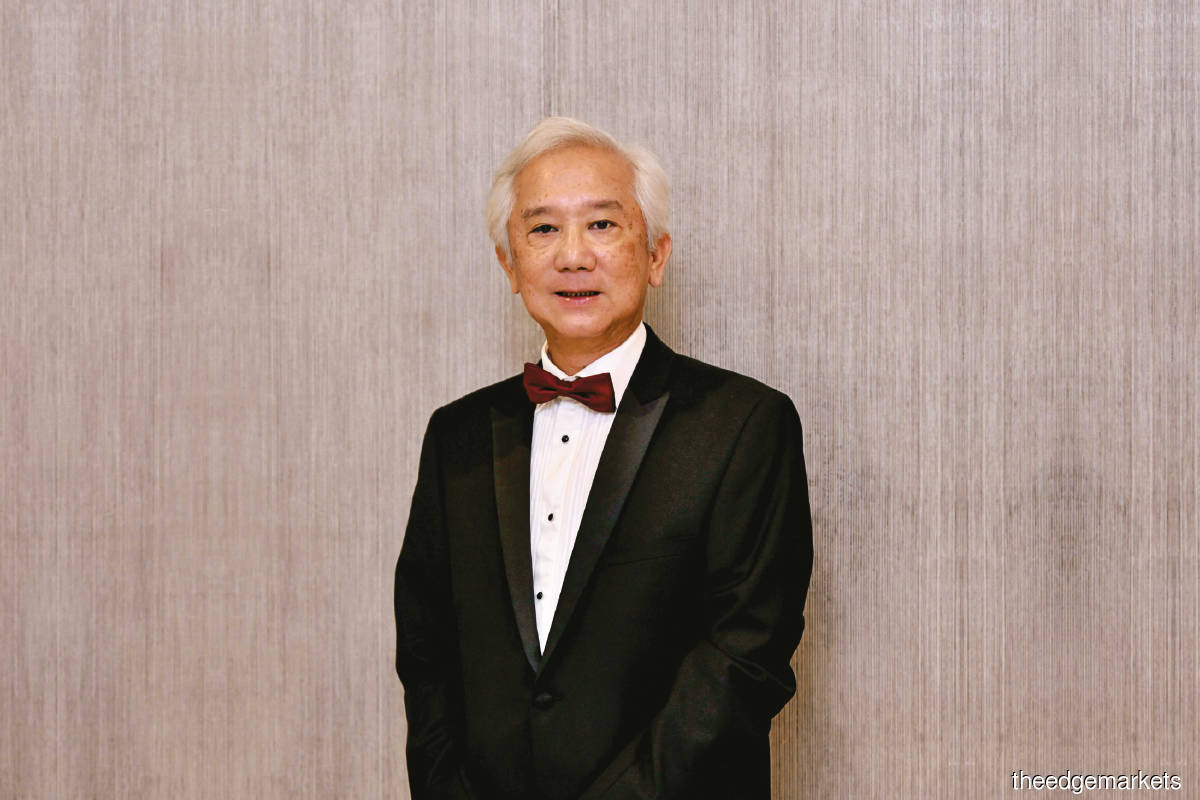 Handshakes were back at The Edge Billion Ringgit Club (BRC) as Corporate Malaysia returned in full force to honour its best performers without Covid-19 restrictions in Kuala Lumpur on Oct 31.
Guests were free to catch up in the foyer of Shangri-La Hotel Kuala Lumpur over drinks and pre-dinner tipples, something that we had to do without in December 2021 when the gala dinner returned after a one-year hiatus. Many more were confident about going maskless this year, given the country's high vaccination rate.
It was heartening to see many familiar faces and smiles, which I am told, reduce overall blood pressure because the brain produces more endorphins, which relieve pain and stress, when a person is happy. As the guest of honour, Finance Minister Tengku Datuk Seri Zafrul Abdul Aziz, mentioned in his dinner speech last year, there's something about face-to-face meetings that communicate ideas more clearly to build trust.
With the lifting of capacity restrictions, we were able to invite representatives from all BRC members to the dinner this year, and not just this year's award winners.
Dinner invitations are extended to BRC members as recognition of having earned a place as a company with at least RM1 billion in market capitalisation as at our March 31 cut-off date.
I cannot stress enough that the awards are given purely on merit and cannot be bought because they are meant to spur continued excellence.
The BRC awards methodology is transparent and the results are independently audited by Deloitte Malaysia.
This year's gala dinner saw 46 companies taking home 54 awards. We have 178 The Edge BRC members this year, down from 186 last year, but higher than in 2018, 2019 and 2020. As a whole, BRC members continue to be the country's major investors and taxpayers, paying an estimated RM36 billion in taxes for FY2021 — significantly higher than RM23 billion in FY2020 and RM28 billion in FY2019.
This year's Value Creator: Outstanding CEO of Malaysia award went to Tan Sri Lee Oi Hian, CEO of Kuala Lumpur Kepong Bhd and chairman of its parent company, Batu Kawan Bhd. Tan Sri Lee may be soft-spoken and as down-to-earth as it gets for a man of his stature, but the distance KLK has come since he took over as chairman and CEO from his late father, rubber baron Tan Sri Lee Loy Seng, in 1993 speaks volumes of his contributions to Corporate Malaysia.
Among the country's top 20 largest stocks, KLK's market cap is about RM23 billion today, more than 13 times the RM1.7 billion it was at the end of 1992. When CPO prices soared to new heights earlier this year, the company's market cap reached as high as RM31.8 billion on April 29, making it the 13th-largest listed company on Bursa Malaysia by market cap at the time — larger than Tan Sri Robert Kuok's Malaysian-listed holding company PPB Group Bhd (RM24.4 billion on April 29 and RM23.5 billion on Nov 2) as well as several large banks and listed telecoms operators.
Frontken Corp Bhd, which took home the coveted The Edge BRC Company of the Year award for 2022, is a low-profile net cash company supporting big names in the global semiconductor as well as oil and gas industries. Concerns over chip oversupply may have knocked down its market cap from as high as RM6.6 billion (when its share price was above RM4) on April 1 this year, but the stock is still some five times where it was in early 2019. With chips being used in more and more things, the company should be worth watching.
Last but not least, I thank OCBC Bank Malaysia and Mercedes-Benz Malaysia for their steadfast support of the BRC, and Cartier by Cortina Malaysia for coming in as supporting sponsor. Corporate Malaysia's most anticipated corporate awards ceremony and gala dinner would not be the prestigious annual gathering that it has become without their support.
Everyone goes through rough patches; that's life. Many BRC winners, past and present, are leaders that rose above negative events and made sure they built on existing strengths and developed new ones to take on future challenges.
Congratulations to all the winners. We look forward to hosting you again next year!
Datuk Ho Kay Tat
Publisher & Group CEO
The Edge Media Group
Main Sponsor

Official Car

Supporting Sponsor